Curriculum
We're here to give students a voice in their future and get them ready for a happy, fulfilled adulthood. Our flexible curriculum means students can make choices about their education. And our support gives them the tools to succeed. Together we develop individual learning plans shaped to suit each student's interests, needs and aspirations. So everyone leaves with the skills and self-confidence for their future.
Why Bridge College?
We treat everyone as an individual. Create your own learning and support plan based on your aspirations
Think about what you love to do, then choose from a broad range of vocational subjects to suit your interests
Celebrate your own version of success, whether that's communicating with more confidence or working towards an accredited qualification
Get all the support you need to achieve your ambitions. From state-of-the-art facilities, to specialist communication tools, to a multi-skilled team of nurses, therapists and assistive technologists
Take part in our work experience and supported internship programmes
"Thank you for making my first year a really enjoyable one. I have learnt so much and have had guidance from so many wonderful people!"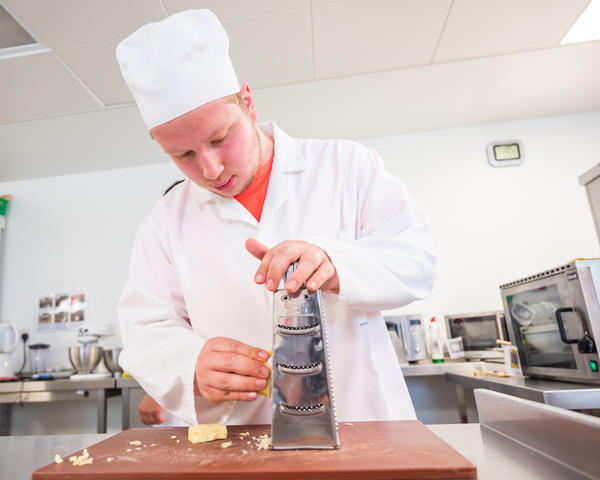 Person-centred curriculum
Our curriculum planning starts with you. Tell us what you like to do and what you hope for the future, and we'll tailor a learning plan to help you get there. Our pathways include things like hospitality and catering, music and media, sports and outdoor education.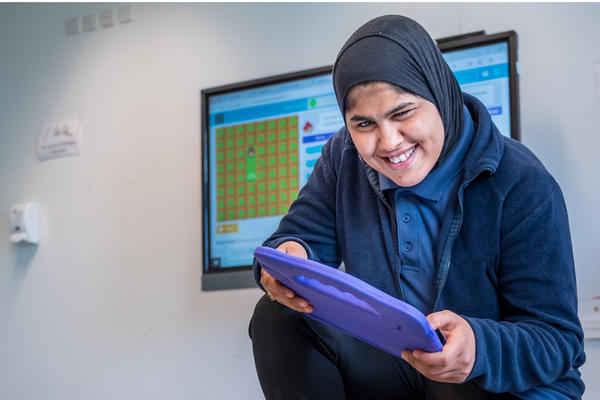 Preparing for adulthood
Everything we do is underpinned by the preparing for adulthood framework, helping students work towards their life ambitions. Prepare for all aspects of adulthood, from future work and community life, to independent, healthy living.
Vocational subjects
We have lots of different subjects on offer to help you develop your skills in practical and realistic ways. These include: Sport, Art; Personal, Social, Health and Economic Education (PSHEE); Information and Communications Technology (ICT), Community Access, Media, Catering, Horticulture, Music and Sensory Experiences.
Preparing for work
You'll also get to develop your work-related skills in a way that suits you. Practice following task-based routines and instructions. Learn new work skills by helping us run the Bridge College print shop and café. Or access on-the-job training through work placements and our supported internship programme.
Skills for an independent, healthy life
With our support, you'll learn new life skills to build your confidence and independence for the future. Go from making simple snacks to cooking delicious meals for family and friends.
Learn how to take care of your wellbeing, from healthy eating and exercise to staying safe online. And understand how to travel in and around your local community. You can also build your confidence when it comes to communication, through things like Makaton, symbols and objects of reference.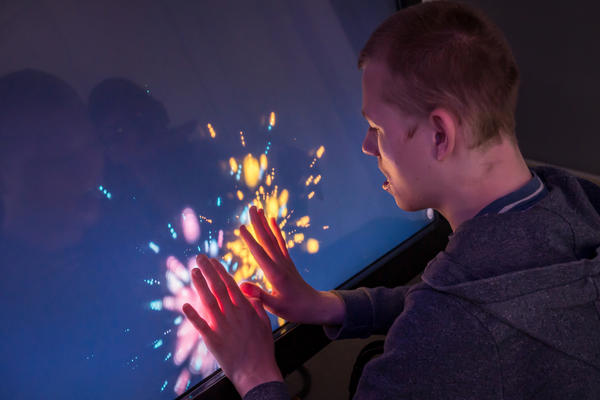 What does success look like?
Success looks different for everyone. The important thing is to follow the right path for you.
We offer learning in five stages, tailored to suit you
You'll get your own, personalised timetable
Attend full-time, part-time or on a combined programme
Choose from accredited and non-accredited pathways
We'll monitor your progress and celebrate every success along the way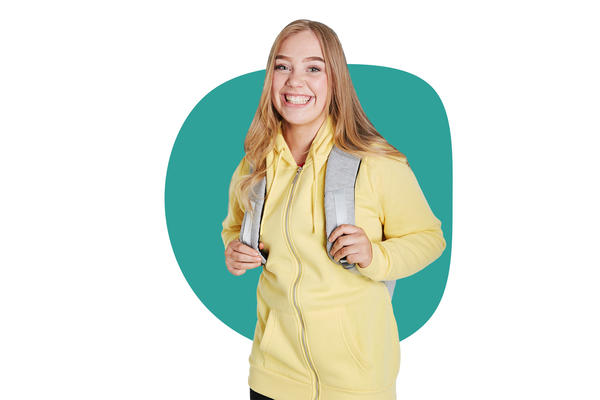 Student council
If something matters to our students, it matters to us. Our student council is very active here at Bridge College.
They make sure our students can get involved and create the kind of learning community they want to be a part of.