Together For Easter
Each year we run our annual easter appeal, where we ask people from our local community to donate money so that we can buy Easter treats for the people we support.
There are two ways to support the easter appeal this year, you can either donate to the Together Trust directly or you can enter our Spring Raffle for the chance to win some fantastic prizes; full details can be found below!
Donate to our Easter Appeal
Donating to our Easter Appeal will help us give the people we support an Easter to remember. 
We want to make Easter a fun accessible experience for everyone! Not all of our young people are able to have chocolate eggs, so we want to make sure everyone receives a present that is right for them. Your donations can help us buy alternative gifts like craft sets, toys and toiletries!
Every donation counts, no matter the amount:
£2 could buy a chocolate egg
£5 could buy an easter craft set
£10 could buy a toiletry set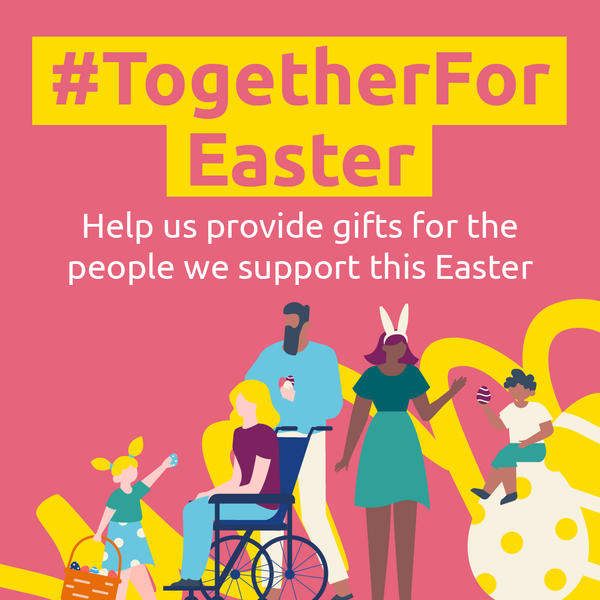 Enter our Spring Raffle
Buying tickets for our spring raffle helps the people we support to live life to the full. You will be supporting the Together Trust's services across Greater Manchester and be in the running to win some fantastic prizes! 
This year's prizes are:
Beauty hampers
Toy hampers
Food and drink hampers
Chocolate hampers
Easter goodies
Thank you to everyone who has donated hampers and prizes to this years spring raffle.
The raffle closes on Monday 11th April 2022.