Sleep and the autistic child – an insight into the Together Trust's autism sleep clinic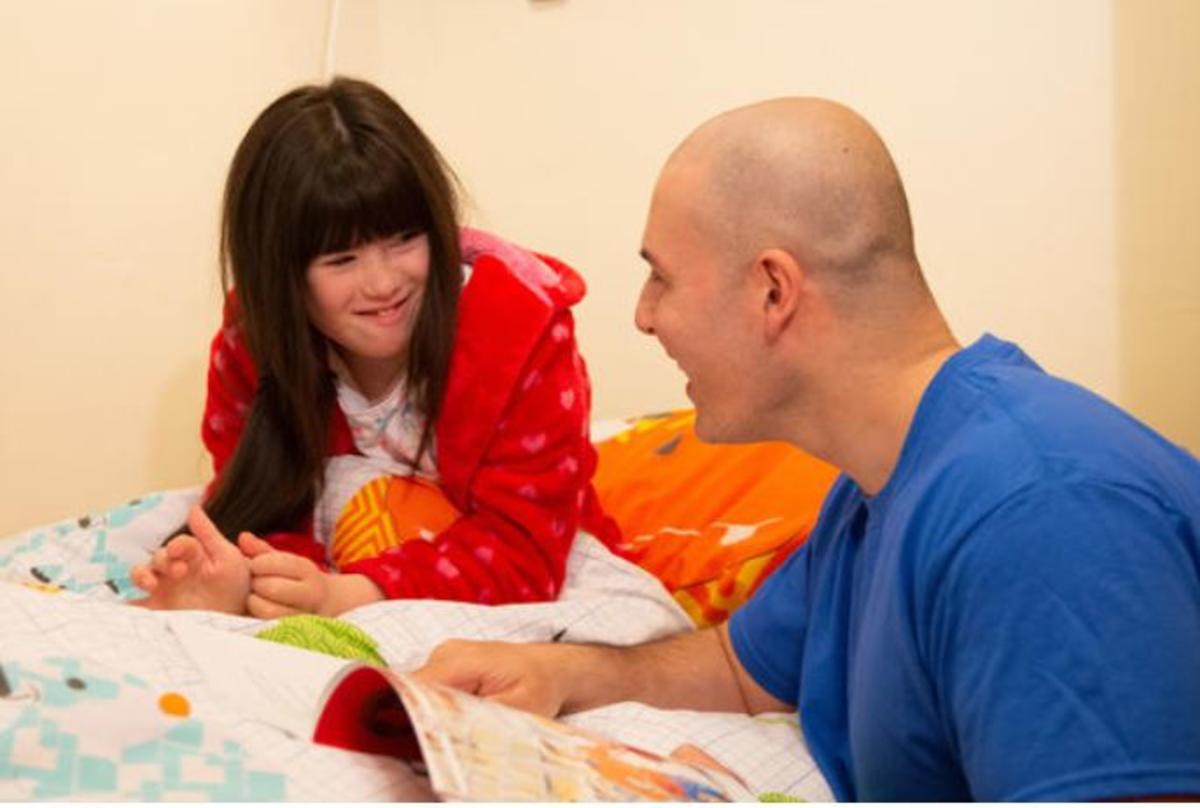 For many parents putting their child to bed is a routine part of their day and one which, with the odd tantrum excepted, will in later years be a source of happy memories of storytelling and tucking in, for both parent and child.
But, for some parents with autistic children putting their child to bed can be a time of great stress, a time they dread and one which can prove a waking nightmare to entire families. Few know this better than Chris Hoyle, the Autism Sleep Clinic Co-ordinator at the Together Trust. It was Chris who started the very first sleep clinic at the Greater Manchester based charity some 15 years ago.
"Many children with autism have poor sleep patterns. Often a child will have difficulty settling to sleep at night and we're not talking here about 20 or so minutes of disruption. It can be four hours before some children get off to sleep with some not settling until two or three in the morning and during this a child may exhibit a number of behavioural problems, which can cause even greater stress in that family.
"It could be that they'll only settle to sleep with a parent present, and that they will wake up many times during the night, each time needing the parent to go back with them before they can settle back to sleep. Some autistic children find it hard to relax and wind down at the end of the day and this increases anxiety, making it much harder for them at bedtime.
"Sometimes an autistic child will struggle to make the connection between others in the house going to bed and their own need to sleep, and in other cases they may have problems with issues such as night walking.
"All of these problems can have a massive impact on a child's everyday functioning. Obviously this leads to problems with getting out of bed in the morning for school, which in turn can lead to poor attendance or being constantly late. And when they get to school they are so tired they may well fall asleep in the classroom. Poor sleep can also negatively affect their ability to concentrate so they find themselves falling behind.
"It can also have a massive impact on siblings and it inevitably causes very high stress levels in parents. In fact it's no exaggeration to say it can actually cause families to breakdown."
Chris, a qualified speech and language therapist, has been with the Together Trust for more than 20 years and began her career at the charities Inscape House School, which specialises in breaking down barriers to learning for children with autism.  
"I'd been at Inscape for a few years when one of the senior leaders there asked me if I wanted to train to be a sleep practitioner. I did the training and initially I just worked with parents of children who were at Inscape and it was during that period that I realised what a phenomenal problem poor sleep patterns were, not just for autistic children but for their families too. So I decided to set up a dedicated sleep clinic.
"Although the training I did, which was Sleep Scotland, was excellent it wasn't autism specific. So I developed my own training programme for use in our clinics. I worked with the fundraising team at the Together Trust to raise the funds we needed to develop the service and I also did my masters in sleep and autism."
For the last three years the Together Trust Autism Sleep Clinic has been entirely funded by Children in Need, which has meant the service has been able to expand and help more autistic children and their parents.
"Children in Need have given us fantastic support and because of them we're now able to run between six and eight workshops a year. Depending on the venue we have somewhere between 12 and 15 parents booked in each clinic, which are always fully booked, meaning we're now helping around 200 families a year. Parents can book themselves into a clinic as long as their child has a diagnosis of autism or is on the diagnostic pathway.
"There are three of us in the team running the clinics, which are made up of a series of workshops that are run over three weeks, though we do also do some home visits for families who either can't travel or whose children have complex needs or multiple autistic children.
"The parents attend as a small group for the first two weeks and you never know exactly what each clinic will bring, there's a real mix of ages and abilities. In the third week they have an individual appointment, so we can make sure we're in a position to be able to create a fully bespoke programme for each child. That's absolutely essential because every child with autism is different, every family is different, and it's crucial to remember that when developing a programme if it's to work for each individual child.
"We take a behavioural approach to sleep difficulties. In each case we work very closely with the parents to work on the child's understanding of the bedtime routine. This can take the form of equipping parents with the skills to help their child understand things like when morning starts, and how to develop a child's understanding of parents' expectations. We teach parents about things like the importance of diet, about how to help their child wind down at the end of the day and the role that factors such as light can have in sleeping difficulties.
"Sometimes the biggest challenge is convincing parents to actually make the changes because often they're so tired and so stressed that they're simply frightened of making any changes. Sometimes they've been told by others that sleep problems are just part and parcel of an autistic child's life. So it can be difficult to convince parents that making changes, which can be difficult at first, is actually really worthwhile and that this work can make a real and lasting difference to family life.
Chris is clear on the benefits of improving sleeping patterns in autistic children.
"Improving an autistic child's sleep has a massive knock-on effect on everyday family life and wellbeing. If you can get the child to sleep better it has a massive, positive impact on their daytime behaviour as well as their learning and health in general. Plus, stress levels in parents decline and family relationships improve. It's no exaggeration to say that for those families we help the effects can be life changing.
"You never really know how quickly you'll be able to help a child, it depends on their nature and most of the children we see have multiple sleep difficulties. We had one mum attend recently whose two year old was barely sleeping two hours a night. By week two he was already making enormous progress and within a month he was sleeping 7am to 7pm!
"It's feedback like that from parents, about the massive difference our work has made to their families, that makes it all so worthwhile."