Black Friday sale to raise money for the Together Trust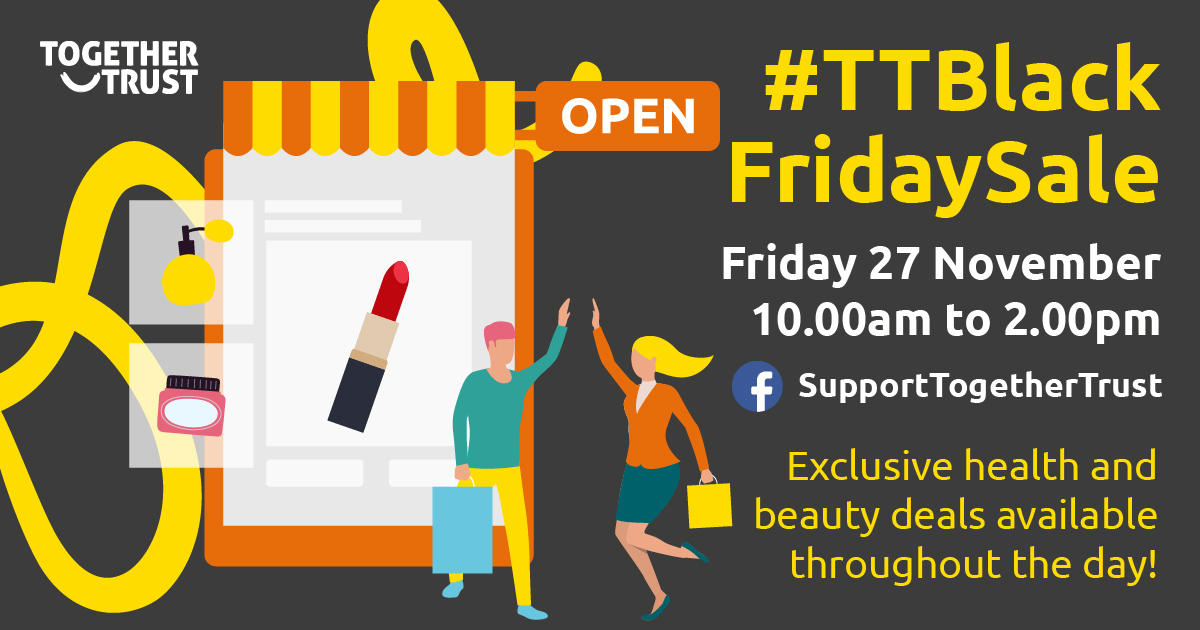 Even though we will not have the thrill of our annual Christmas sale in person this year, it doesn't mean we can't bring it to you virtually!
On Friday 27 November we are hosting the #TTBlackFridaySale online from 10:00 am to 2:00 pm on our Facebook page with exclusive health and beauty deals available throughout the day.
Items will be available for collection once local lockdown restrictions have been lifted and for more information and payment options visit our Facebook event.
The money raised will help us to deliver our life-changing care, support and education to thousands of people so they can lead the happy, fulfilled lives they deserve.
Make a start on your Christmas shopping and join us in this year's Black Friday sale!