Student support
Behind every challenging behaviour is an underlying root cause. We listen to students, take the time to understand what's driving their behaviour, and come up with a positive action plan.
Together, we can help students take control of their learning and make a change for the better. We do this through special student groups, activities and direct support and by working with parents and families.
Meeting special educational needs
Individual student support is at the heart of what we do. Our staff are trained to support students with dyslexia, dyscalculia or dyspraxia. And we're connected with expert clinical psychologists and therapists through the wider Together Trust services. We can also offer a full diagnostic assessment if we believe a student could have autism, followed by advice, support and specialist therapeutic input.
Effective behaviour management
We take a positive reinforcement approach to managing behaviour, encouraging students by celebrating positive change. Each student also has a personalised behaviour management plan which sets appropriate limits, creates a safe learning environment, supports change and maintains placement stability.
Social and emotional support
Social, emotional and behavioural skills underpin almost every aspect of school, home and community life. Building these skills can help students learn more effectively and develop positive relationships with others. That's why we teach Personal Social and Health Education (PSHE) every single day. It means students leave with the social and emotional literacy they need to lead a healthy, happy life.
Play therapy
Some students struggle to put difficult thoughts and experiences into words. Play therapy helps students make sense of things by exploring their anxieties in a safe space. We have a resident play therapist and a state-of-the-art playroom with everything needed to spark a young person's imagination. With our support, students develop confidence, coping mechanisms and a more positive view of their place in the world.
e-Safety
We include topics on e-safety and cyberbullying in ICT and PSHE lessons. Staff receive training on child sexual exploitation (CSE) and online protection. This enables them to manage our students while they are on the internet. We don't allow mobile phones in school and we work with parents and carers to ensure students are aware of online risks.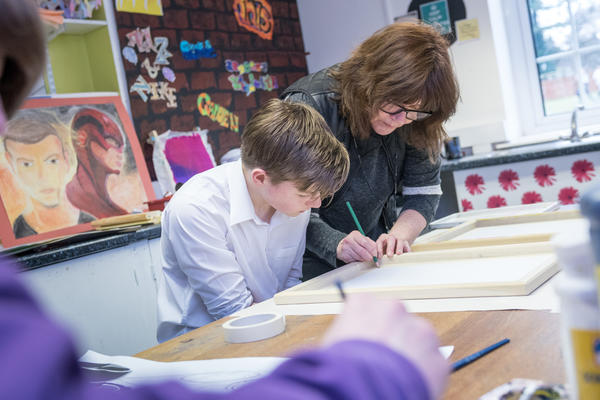 Access to education
Some students find it very difficult to cope with the demands of formal education. This might lead to non-attendance, bullying and even school phobia.
Through the Access hub, we offer a personalised programme and one-to-one support so that students can reconnect with learning and get back their self-confidence.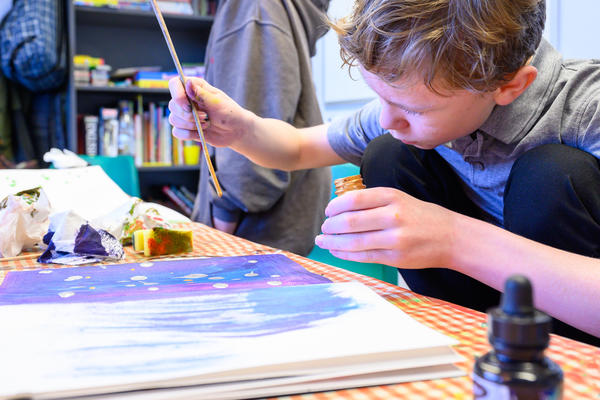 Nurture Group
When young people experience things like early trauma, bereavement or loss, they may have difficulties forming relationships.
Our specialist Nurture Group creates a welcoming, safe environment for those students. The group offers structured play, reading schemes and outdoor activities to help students build their skills and deal with challenges confidently and calmly.